Hydraulic Press 20,000kg
Product Code: BHSP20T
Brand: Borum Industrial
The "Borum Industrial" 20,000kg Hydraulic Workshop Press is great for straightening, stamping, bending and pressing any component that is hard to handle. The polished inner cylinder walls extend the life of the hydraulic seals to minimize abrasion and wear, while the cylinder ram and pistons are also polished and chromed, guided by high performance seals, wear rings and dust seals. (Previous models include product code; BPROSP20T)
---
"Borum Industrial" Hydraulic Workshop Presses are available in a variety of capacities and sizes. The press frames are designed for maximum strength, reliability and durability. The strong frames and powerful high-pressure hydraulics will provide years of dependable service in many applications. When components need to be removed or assembled, "Borum Industrial" hydraulic presses deliver the controlled power to safely remove and install bearings, gears, U-joints, bushings, ball joints and pulleys with precision and versatility!
---
Features:
Heavy-duty H-frame manufactured of superior-grade steel to exacting standards for industrial quality and durability
2 speed foot & hand pump operates the ram at a slow or fast speed to improve operator efficiency
Steel mesh safety cage provides operator safety and visibility
100mm pressure gauge ensures accurate monitoring
Superior quality hydraulic cylinder unit requires lower oil pressure to apply load, reducing wear and extending service life
Treated & polished ram is fitted with heavy duty backup ring, preventing bypass oil drift
Superior quality hydraulic oil, improves corrosion resistance and high/low temperature flexibility
Integrated overload protection eliminates overloading
Double spring ram return for fast ram retraction
Lead-free paint for a long-lasting finish and to minimise corrosion
Oil, grease and dirt-resistant paint finish for easy cleanup
Pair of bed plates included
---
Specifications: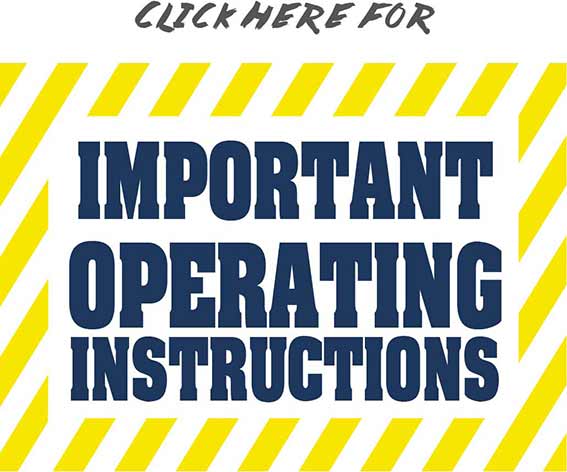 Safe Working Capacity: 20,000kg
Working Range: 38-918mm
Overall Height: 1626mm
Overall Width: 730mm
Overall Depth: 560mm
Bed Outside: 172mm
Bed Inside: 152mm
Bed Width: 510mm
Ram Stroke: 185mm
Ram Diameter: 72mm
Nett Weight: 115kg
Carton: 2120 x 780 x 270mm
Gross Weight: 212kg
Intended Use:
Ideal for straightening, stamping, bending and pressing any component that is difficult to handle.
---
Print version  

         Owners Manual  

         Product Guide  

      Lubrication Guide  

          Product Information Tips  

---
About the Borum brand
Our "heavy duty commercial" range of Borum Industrial equipment has been manufactured to exacting standards for the past 34 years. We specify industrial quality components and design to ensure a long and durable working life in commercial transport, mining, earthmoving and railway environments. Our Borum Industrial range of equipment is focused on achieving superior professional standards, reliability, quality, and are covered by a 12 month trade use warranty.