Air/Hydraulic Press 45,000kg
Product Code: 2038T
Brand: TradeQuip Professional
NEW Product
---
This "TradeQuip "Made for the Trade" 45,000kg Air Hydraulic Workshop Press is perfect for straightening, stamping, bending and pressing any component that is hard to handle. With it's very wide 826mm bed width and 195mm inside bed gap this press becomes one of the most diverse Workshop Press in the TradeQuip range. Polished inner cylinder walls extend the life of the hydraulic seals to minimise abrasion and wear. A polished and chromed cylinder ram and piston is guided by top quality performance seals, wear rings and dust seals. The ram is powered by a manual two-speed pump, and the non-slip bed winch features a steel cable roller for easy raising and lowering of the press bed. Featuring an integrated overload protection valve, the hydraulic system features an onboard extra long handle for easy manual pumping force when not in pneumatic mode. For maximum safety and ease of use this air hydraulic system has been equipped with a foot operated air trigger for ultimate versatility. This TradeQuip "Made for the Trade" Workshop Press also becomes more efficient the most with it's smooth and safe hand winch for fast and easy press bed height adjustment and the double spring ram return for fast ram retraction. Designed with a superior quality oil filled dial gauge for accurate dual metric/tons pressure readings.  (Previous models include product code/s; TQHP50A)
---
"TradeQuip "Made for the Trade" Hydraulic Workshop Presses are available in a variety of capacities and sizes. The all-welded steel press frames are designed for maximum strength, reliability and durability, provide optimum rigidity to prevent flexing under maximum load. These strong frames and powerful high-pressure hydraulics will provide years of dependable service in most industrial applications. When components need to be removed or assembled, "TradeQuip "Made for the Trade" hydraulic presses deliver the controlled power to safely remove and install bearings, gears, U-joints, bushings, ball joints and pulleys with precision and versatility!
---
Features:
Heavy-duty frame constructed of high-grade steel and built to exacting standards for quality and durability
Foot operated air trigger ram travel control
100mm pressure gauge
Polished pneumatic aluminium air motor with polyurethane double seal setup
Bed winch for easy raise and lower adjustment
Lead-free paint finish is applied after a thorough chemical wash to ensure a long-lasting finish and to help prevent rust
Paint is oil, grease and dirt-resistant for easy cleanup
High quality large diameter hydraulic steel cylinder unit results in lower oil pressure needed to raise the load, helping to reduce wear and extend service life
Piston-ram is treated and polished and fitted with backup ring, preventing load from falling slowly or bypassing oil drift
Hydraulics are powered with a high quality oil, which offers better corrosion resistance and high/low temperature flexibility, allowing the unit to operate at temperatures
Includes hand winch for fast and easy press bed height adjustments
Integrated overload protection valve keeps from overloading the system
Double spring ram return for fast ram retraction
---
Specifications: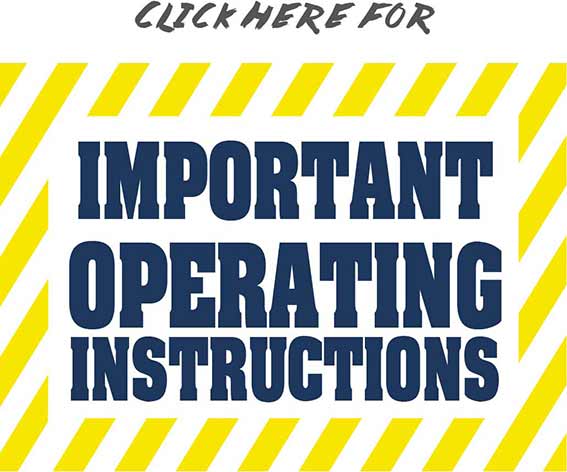 Safe Working Capacity: 45,000kg
Working Range: 159-859mm
Overall Height: 1707mm
Overall Width: 1106mm
Overall Depth: 800mm
Bed Outside: 359mm
Bed Inside: 195mm
Bed Width: 826mm
Piston Ram Stroke: 190mm
Ram Diameter: 90mm
Bed Height Settings: 6
Operating Air Pressure: 110-125 psi
Nett Weight: 301kg
Carton: 1900 x 1040 x 500mm
Gross Weight: 340kg
---
Intended Use
Ideal for straightening, stamping, bending and pressing any component that is difficult to handle.
---
 Print version  

         Owners Manual  

         Product Guide  

         Product Information Tips  

---
About the TradeQuip brand
Our Flagship brand of garage and workshop equipment, TradeQuip is designed for use in a demanding garage and workshop environment by trade users. With proven and trusted "Made for the Trade" reliability, TradeQuip branded products offer the very best in performance for an affordable price. The TradeQuip range is covered by a 12 month trade use warranty.