Hydraulic Press 45,000kg
Product Code: 2036T
Brand: TradeQuip Professional
This "TradeQuip "Made for the Trade" 45,000kg Hydraulic Workshop Press is perfect for straightening, stamping, bending and pressing any component that is hard to handle. With it's very wide 826mm bed width and 195mm inside bed gap this press becomes one of the most diverse Workshop Press in the TradeQuip range. The ram is powered by a manual two-speed pump, and the non-slip bed winch features a steel cable roller for easy raising and lowering of the press bed.
---
"TradeQuip "Made for the Trade" Hydraulic Workshop Presses are available in a variety of capacities and sizes. The all-welded steel press frames are designed for maximum strength, reliability and durability, provide optimum rigidity to prevent flexing under maximum load. These strong frames and powerful high-pressure hydraulics will provide years of dependable service in most industrial applications. When components need to be removed or assembled, "TradeQuip "Made for the Trade" hydraulic presses deliver the controlled power to safely remove and install bearings, gears, U-joints, bushings, ball joints and pulleys with precision and versatility! 
---
Features:
Heavy-duty high-grade steel frame
100mm pressure gauge
Bed winch for easy raise and lower adjustment
Lead-free paint finish to help prevent rust
Paint is oil, grease and dirt-resistant
Hand winch for fast height adjustment
---
Specifications: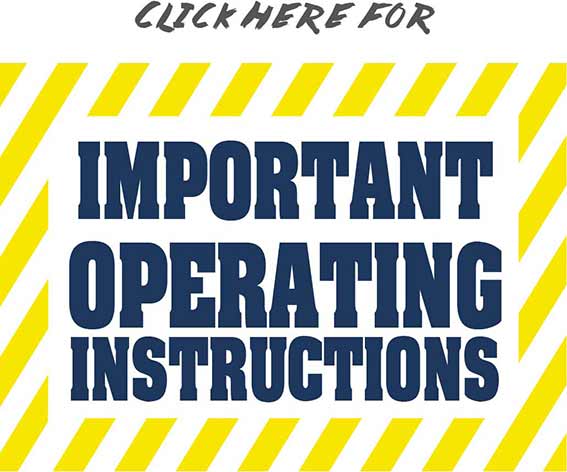 Safe Working Capacity: 45,000kg
Working Range: 159-859mm
Overall Height: 1707mm
Overall Width: 1106mm
Overall Depth: 826mm
Bed Outside: 359mm
Bed Inside: 195mm
Bed Width: 826mm
Piston Ram Stroke: 190mm
Ram Diameter: 90mm
Bed Height Settings: 6
Nett Weight: 296kg
Carton: 1040 x 390 x 1900mm
Gross Weight: 335kg
---
Intended Use
Ideal for straightening, stamping, bending and pressing any component that is difficult to handle.
---
Print Version 

        Owners Manual  

         Product Guide  

         Product Information Tips  

---
About the TradeQuip brand
Our Flagship brand of garage and workshop equipment, TradeQuip is designed for use in a demanding garage and workshop environment by trade users. With proven and trusted "Made for the Trade" reliability, TradeQuip branded products offer the very best in performance for an affordable price. The TradeQuip range is covered by a 12 month trade use warranty.