Transmission Lifter 500kg
Product Code: 2002T
Brand: TradeQuip Professional
This 2-Stage telescopic hydraulic TradeQuip "Made for the Trade" Transmission Lifter offers a wide range of versatility designed to help increase workshop productivity. Perfect for passenger car transmissions, the universal mounting lifting platform provides a wide adjustment on the fore and aft tilt range. A wide base is enhanced by four heavy-duty steel swivel castors and both a ring handle and a pull bar provide easier manoeuvring throughout the workshop. The manually operated hydraulic system has a very smooth hydraulic lift and descent via the foot operated pump and release valve to keep the mechanic's hands free during use. The height adjustability of this telescoping Transmission Lifter makes it great for any transmission installation or removal. And no need to worry about weight failures; this heavy-duty Transmission Lifter includes two heavy-duty safety anchor chains that are specially designed to secure the load, no matter what else happens. The universal mounting lifting platform provides a wide fore and aft tilt range that helps you get the load in perfect position, with a 15° forward tilt of the head and an aft tilt of 7°. But the fine-tuning doesn't stop there a lateral adjustment knob allows control of the side-to-side fine adjustment as well. Positioning this jack is just a one-person job. The sturdy base includes four heavy-duty steel castors that swivel a full 360°, adding effortless maneuverability. Once your Transmission Lifter is in place, the smooth, manual-operated hydraulic system makes easy work of lifting and lowering. The widened front stance makes this Transmission Lifter more stable under passenger vehicles, and an oversized saddle increases contact area with the load for a sure hold on most loads.
---
Features
Designed for lifting & lowering passenger car transmissions
High quality large diameter hydraulic steel cylinder unit results in lower oil pressure needed to lift load 
2-stage piston-ram is treated and polished to reduce wear and extend service life
Frame is constructed of high-grade steel and built to exacting standards for quality and durability
Lead-free paint finish is applied after a thorough chemical wash to ensure a long-lasting finish and to help prevent rust
Paint is oil, grease and dirt-resistant for easy cleanup
Universal mounting lifting platform provides a wide fore and aft tilt range
Convenient foot pedal for both hands on lift
Foot operated fast action pump
Fully adjustable lifting platform with corner brackets
Quality steel full swivel ball bearing castors
Includes safety chains
---
---
---
Specifications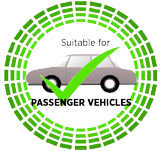 Safe Working Capacity: 500kg
Minimum Height: 870mm
Maximum Height: 1850 mm
Lifting Platform Size: 362x250mm
Forward Tilt: 15°
Rearward Tilt: 7°
Base Dimensions: 810 x 810mm
Nett Weight: 73kg
Carton: 560 x 390 x 890mm
Gross Weight: 81kg
---
Intended Use
Designed for the removal, installation and transportation (in the lowered position) of passenger vehicle transmissions that are raised by an in-ground or above-ground lift. 
---
 Print version  

    Owners Manual  

     Product Guide  

    Bleed Instructions  

---
---
About the TradeQuip brand
The 'TradeQuip' brand of workshop equipment, is designed for use in a demanding workshop environment by professional users. With proven and trusted "Made for the Trade" reliability, 'TradeQuip'  branded products offer the very best in performance for an affordable price. All backed by a 1year trade guarantee across 1,000+ distributors Australia wide.