Porta Power Kit 10,000kg
Product Code: RLBRK10 **DISCONTINUED**
Brand: Red Label Economy
CURRENTLY DISCONTINUED !
This Product has been superceded by another model
This product is no longer manufactured for TQB Brands Pty Ltd
---
The Economy Red Label 10,000kg Hydraulic Auto Body Repair Kit is designed to be used for pushing, spreading, and pressing of vehicle body panels as well as various component parts and assemblies. The variety of attachments include a rubber head, flat base, wedge spreader, spreader toes and various extension tubes with a snap lock design for quick and easy assembly.  The pump has an automatic overload system to help prevent damage to the pump ram and associated equipment.  The flex head features a permanently moulded rubber pad, interlocked to prevent separation.  The complete kit includes a variety of specially designed auto body, frame repair and construction components for lifting, pushing, bending and spreading.
---
1Year Limited Warranty see details below
---
Features
Pump may be used in horizontal and vertical position
Constructed of high-grade steel and built to exacting standards for quality and durability
Easily adapts to hoses, rams, pumps, spreaders, and other accessories using common 1/4" fittings
Contained in sturdy Plastic Carry Case
---
Specifications
Safe Working Capacity: 10,000kg
Kit Contents: 14 Pieces containing Pump, Hose and Fittings
Ram Length retracted: 150mm
Ram Length fully extended: 367mm
Weight: 26kg
Carton: 930 x 390 x 175mm
---
Intended Use
For occasion collision repair and medium duty applications where the convenience of hydraulic power can be utilised for spreading, clamping, pushing and lifting.
---
 Print version 

          Owners Manual 

        Product Guide 

         Bleeding Instructions  

---
 NOTE: Porta Power Safe Working Load Capacities will significantly change when using accessories
(See accessory load chart guide below)
---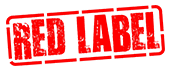 Red Label 12 Month Limited Warranty
In this warranty:
We means TQB Brands Pty Ltd;
You means the consumer of the Goods within the meaning of the Australian Consumer Law
Place of Purchase means the authorised retailer, distributor or wholesaler that sold you the Goods in Australia
Goods means the product/s accompanied by this warranty and purchased in Australia
Domestic Use means personal and/or household family use only (12 months)
Commercial Use means any usage outside a residential household (3 months)
Red Label Goods come with guarantees that cannot be excluded under the Australian Consumer Law. You are entitled to a replacement or refund for a major failure and for compensation for any other reasonably foreseeable loss or damage. You are also entitled to have the Goods repaired or replaced if the goods fail to be of acceptable quality and the failure does not amount to a major failure.
In addition to any rights and remedies you may have under other laws relating to the Goods, we provide you with the following warranty:
If, during the first 12 months of Domestic Use from the date of purchase, or during the first 3 months if the Goods have been used for Commercial Use, there is a defect in the Goods due to improper workmanship or material, we will repair, provide replacement parts or replace the Goods without charge. Any replacement parts or products is warranted only for the time remaining on the original Warranty Period.
We are not obliged to replace the Goods under clause 1 if the Goods have been improperly used, operated, repaired, damaged, abused, installed, tampered with by unauthorised persons or not maintained in accordance with the manufacturer's instructions. If the Goods consist of a number of accessories, we may choose to only replace the defective accessory.
The warranty provided under clause 1 is limited to repair or replacement of the Goods only. To the extent permitted by law, we exclude liability for:

- consequential loss or any other loss or damage caused to property or persons arising from any cause whatsoever;
- damage to consumable items;
- damage arising from normal wear and tear.

In order to claim under this warranty you must, within the Warranty Period, return the Goods to the Place of Purchase, together with the original proof of purchase.