Transmission Lifter 500kg
Product Code: 2056T
Brand: TradeQuip Professional
This 500kg capacity TradeQuip "Made for the Trade"  Hydraulic Telescopic Transmission Lifter has a 4 prong mounting cradle suitable for lifting passenger car transmissions. The foot-operated quick lift pump frees up operator's hands when positioning for lift and the hand operated lowering knob provides safety with its extra slow lower control.
---
Features            
Designed for lifting & lowering passenger car transmissions
Steel wheels and full swivel ball bearing castors for easy movement
High polished chrome-plated rams provides smooth operation to maximise its high reach that is lifted by the user-friendly foot pedal
4 prong mounting cradle
Convenient foot pedal allows use of both hands on transmission during lift
Unique hand release knob provides extra slow control safety when lowering
---
Specifications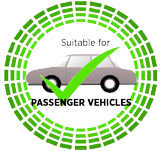 Safe Working Capacity: 500kg
Minimum Height: 855mm
Maximum Height: 1760mm
Cradle Size: 300 x 300mm
Base Dimensions: 540 x 570mm
Nett Weight: 31kg
Carton: 1150 x 250 x 280mm
Gross Weight: 37kg 
---
Intended Use
Designed for the removal, installation and transportation (in the lowered position) of passenger vehicle transmissions that are raised by an in-ground or above-ground lift. 
---
Print version  

     Owners Manual  

    Product Guide  

    Bleed Instructions  

---
About the TradeQuip brand
The 'TradeQuip' brand of workshop equipment, is designed for use in a demanding workshop environment by professional users. With proven and trusted "Made for the Trade" reliability, 'TradeQuip'  branded products offer the very best in performance for an affordable price. All backed by a 1year trade guarantee across 1,000+ distributors Australia wide.